About Katy
Writer, Editor, Publishing Consultant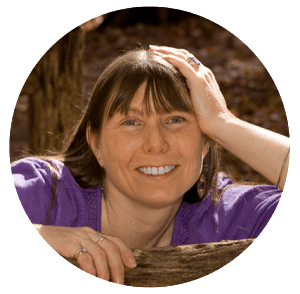 Katy Koontz is an award-winning freelance writer, author, and editor whose focus includes spirituality, travel, and health (including complementary and mind/body medicine). She is the current editor of Unity Magazine and has interviewed New Thought luminaries such as Eckhart Tolle, Wayne Dyer, Deepak Chopra, Marianne Williamson, don Miguel Ruiz, Caroline Myss, Thomas Moore, Neale Donald Walsch, India.Arie, and several others for the regular Q&A cover feature, "Listening in With…." An article Katy wrote for the magazine was a finalist in the 2015 Folio: Magazine Eddie Awards.
As a freelance editor, book doctor, and ghostwriter, Katy has worked on books for numerous authors, including New York Times best-selling authors Christiane Northrup, M.D. (over a period of eight years), Joe Dispenza, D.C., and Anita Moorjani.
As a freelance writer, Katy has written online articles for BBC.com, AOL Travel, Money.com, Expedia's Family Vacation Critic, Forbes Travel Guide, USA Today's online city guides, and MapQuest. Her print stories have appeared in Reader's Digest, Parade, National Geographic Traveler, The New York Times, Woman's Day, Redbook, Glamour, The Washington Post, Self, Health, Shape, Playboy, Travel & Leisure, Outside, Parents, Parenting, Family Fun, and numerous others. For more than four years, she wrote a feature on the Smokies for each issue of Knoxville's city magazine, Cityview.
Katy is the author of Family Fun in the Smokies (Great Smoky Mountains Association, 2012), a finalist in the 2013 Association of Partners for Public Lands Media competition. She has written a travel app called Smoky Mountain Travel Guide and a children's picture book titled The Banana Police. She updated the 2007 and 2009 editions of The Insiders' Guide to The Great Smoky Mountains (published by Globe-Pequot Press) and has contributed to travel books published by Fodor's, Reader's Digest Books, and Travelers' Tales. Katy has been the features and travel editor for McCall's, the health columnist for Ski, the travel editor for Garden Design, a contributing editor and the romantic inns columnist for Vacations, and a contributing editor for both Body & Soul and New Age Journal.
Katy was born in Philadelphia, graduated with high honors from Penn State (with bachelor's degrees in both journalism and anthropology), and lived and worked in Boston and New York City before moving to Knoxville, Tennessee, in 1988.